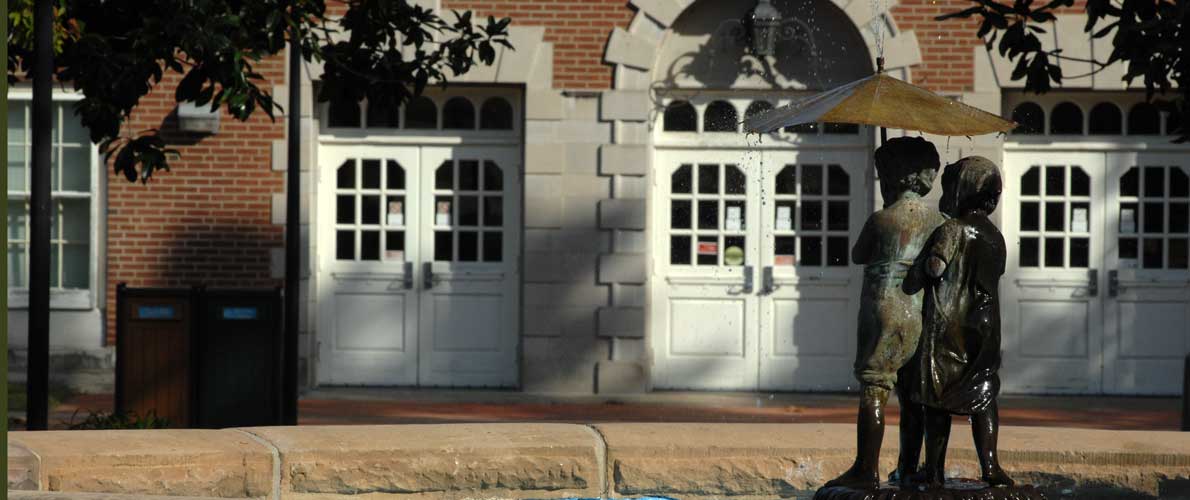 Delyte and Dorothy Morris Fellowship
Main Content
The Delyte and Dorothy Morris Doctoral fellowships have been established by Southern Illinois University Carbondale to honor a distinguished former president and his wife. During Dr. Morris' tenure as president (1949-71) the University grew to be a comprehensive research institution and established doctoral programs in twenty-two fields, now over thirty fields.
The Morris Doctoral Fellowship is designed for those nominees who are new to Southern Illinois University Carbondale (SIU).  This fellowship is intended for applicants who possess exceptional credentials as indicated by high scholastic standing, excellent scores on standardized tests, outstanding recommendations, and evidence of significant potential for research and publication.
The Morris Doctoral Fellowship is a five-year financial support package. The Graduate School provides a 12 month 50% research fellowship award for the first three years and the department provides a 12 month 50% graduate assistantship for the last two years. They will also receive a $1000 allowance for books, scholarly travel, and research materials for the first three years, while being paid by the Graduate School.  Fellows are not eligible to hold another appointment either within or outside the University. Interested students should review the application packet guidelines to determine documents required for nomination.
Departments - Please note that there are new submission guidelines for the Morris Fellowship. For details, please see the Guidelines link.
2014 - 2015 Application Materials: